Regular price
$249.99 USD
Regular price
Sale price
$249.99 USD
Unit price
per
Sale
Sold out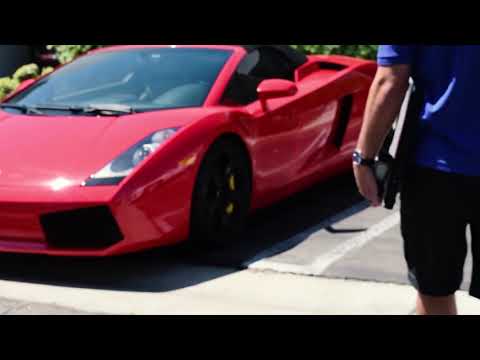 High Tech Mobile - YouTube
Video will open in a new window
Using the eBay App? Paste link into a browser window:
**NOT A PART**
Does your USED cluster need to be programmed?  WE CAN DO THAT!!!
If you have installed a USED cluster from another car, the mileage in the dash will never display or only show ---------.
This is because the information stored in the USED part only matches the car it came from, and needs to be programmed
for it to work in another car.  
We provide that fast service, tested and shipped back to you normally in just 1 business day.  
Years: 2006-2016
ML, GL, R-CLASS
164 X164 166 and 251
Here's how it works. 
Step 1:   Purchase the Ebay Listing 
Step 2:  Remove your Instrument Cluster from your car.  Make sure to 
              include the used module you would like to have programmed in the package when you ship. 
              Print out the purchased Ebay listing and package the Clusters's
              safely in a padded box with the print out.
              (If there's no communication to the original instrument cluster, we will need the ignition switch and key from the car with the donor module to program data correctly)
Step 3:  Ship the package to the address below;
              High Tech Mobile
              600 South Andreasen Drive
              Suite E
              Escondido, CA 92029
Step 4:  Send us tracking information for the package. 
Once we receive your package, we will Program your Instrument Cluster, bench test for quality,
and Overnight the package back to you within 1 Business day  ( Lower 48 States for overnight).  
Once you receive the module, back,  Just install and start the car.  That's IT!!!   
A1645406047
A1645406847
A1645406948
A1645407047
A1645407048
A1645407348
A1645407448
A1645407948
A1645408148
A1645408747
A1645408847
A1645409147
A1645409247
A1645409847
A1645409947
A1649000101
A1649000301
A1649007700
A1649007800
A1649008100
A1649008200
A1649008500
A1649008600
A1649008900
A1649009000
A1649009700
A1649009900
A1669000019
A1669000022
A1669000022
A1669000119
A1669000122
A1669000122
A1669000219
A1669000222
A1669000222
A1669000319
A1669000322
A1669000322
A1669000419
A1669000422
A1669000422
A1669000515
A1669000519
A1669002418
A1669002418
A1669002518
A1669002518
A1669002520
A1669002520
A1669002618
A1669002618
A1669002620
A1669002620
A1669002718
A1669002718
A1669002720
A1669002720
A1669002818
A1669002818
A1669002820
A1669002820
A1669002918
A1669002918
A1669002920
A1669002920
A1669003006
A1669003020
A1669003020
A1669003106
A1669003206
A1669003306
A1669003406
A1669003506
A1669003808
A1669003908
A1669004008
A1669004108
A1669004208
A1669004308
A1669004521
A1669004521
A1669004621
A1669004621
A1669004721
A1669004804
A1669004821
A1669004821
A1669004821
A1669004921
A1669004921
A1669005021
A1669005021
A1669006810
A1669006820
A1669006820
A1669006910
A1669006915
A1669006920
A1669006920
A1669007010
A1669007015
A1669007020
A1669007020
A1669007110
A1669007115
A1669007120
A1669007120
A1669007210
A1669007215
A1669007220
A1669007220
A1669007310
A1669007315
A1669007320
A1669007320
A1669007405
A1669007505
A1669007515
A1669007605
A1669007705
A1669007713
A1669007805
A1669007813
A1669007905
A1669007913
A1669008013
A1669008016
A1669008016
A1669008113
A1669008116
A1669008116
A1669008213
A1669008214
A1669008216
A1669008314
A1669008316
A1669008414
A1669008416
A1669008416
A1669008504
A1669008514
A1669008516
A1669008604
A1669008614
A1669008616
A1669008704
A1669008714
A1669008804
A1669008904
A1669009921
A1669009921
A2514401811
A2514401911
A2514402211
A2514402311
A2514405011
A2514405111
A2514405411
A2514405511
A2514405647
A2514405647
A2514405747
A2514405811
A2514406011
A2514406047
A2514406147
A2514406847
A2514408047
A2515400448
A2515400548
A2515400848
A2515400948
A2515402448
A2515402548
A2515402848
A2515402948
A2515404148
A2515404448
A2515404548
A2515404648
A2515405848
A2515407047
A2515407147
A2515407447
A2515407547
A2515408747
A2515408847
A2515409147
A2515409247
A2519003000
A2519003100
A2519003400
A2519003500
A2519004200
A2519004400
Share
View full details